You can subscribe to the Creative Yarn Entrepreneur Show on iTunes or Stitcher! And, of course, you can listen to today's episode from within the post.
This post contains affiliate links.
This Week's Episode
In this week's episode, I share the 8 best investments I made in my business in 2014. While the topic may seem oddly personal, I talk about why each investment added value to my business and what you might take away from the list to support your yarn-related business in 2015.
8 Best Investments I Made in My Business in 2014
(Improved) Web hosting
A (more reliable and faster) computer
Comfort tools
Monthly massage therapy
A (multi-functional and higher quality) tripod
(New) tools and training for business expansion
Conference (or face-to-face event) attendance
Time for networking with other solopreneurs
Why invest in your business on an annual basis?
Even when you are operating on a shoestring budget, it's really important to invest in your business on a regular basis. You might use earnings from your business activities or money from your savings. It's virtually impossible for your business to expand and improve in today's economy without making periodic investments in it.
This week, I'm sharing the 8 investments I made in 2014 that added the most value to my business. I'm also including substitutes that may be relevant for your yarn-related business.
1) (Improved) web hosting
I had been using the same web hosting company since 2008. When I first started Underground Crafter as a business, I didn't know much about web sites, web hosting, or small business services so I didn't adequately research the company. I had increasing technical and customer services problems with this company over the years, and in 2014, I finally made the switch to another web host.
I now use InMotion Hosting (and am also an affiliate). Their service is much more reliable (even though there was an East Coast service outage this week), and, equally important, they have fantastic tech support and customer service. I actually ended up saving money by pre-paying for a 2 year plan, but switching web hosts was a major investment in time and energy. It look literally weeks for me to transfer the files and databases and to rebuild the Underground Crafter website, but it was totally worth it!
2) A (more reliable and faster) computer
I've been using the same laptop since 2007, and it started to slow down, make unusual sounds, and, even worse, occasionally shut down. I knew that if I was going to launch the podcast this year and focus on my photography, I would need a more reliable and faster computer.
I set a target at the beginning of the year to publish a certain amount of patterns through external publishers so that I could raise the money to buy a new computer. I met my target and was able to buy an Apple MacBook Pro
in May.
You may not need to spend as much as I did on a computer, but if your business is partly or fully online, having the right hardware has to be a high priority. Even on a small budget, you should be able to identify the hardware (whether a computer, netbook, tablet, or smart phone) that performs all the functions you need for your business. Unreliable hardware can stop your business in its tracks. You may want to dedicate the device for business use only, especially if you have limited funds. (Also, don't forget to back up your data, whether you use hard drive(s) or cloud based file storage.)
3) Comfort tools
I currently crochet and knit all of my own samples, so preventing strain allows me to increase production. I bootstrapped my crochet and knitting business using my existing supplies, but as I've been making more and more samples, I started to worry more about comfort.
I currently use my Tulip Etimo crochet hook set
for most of my crochet projects. This year, I upgraded to the Knitter's Pride Karbonz interchangeable knitting needle set
, which feel smooth and soft like wood handles, but have metal tips, and the Knitter's Pride Dreamz interchangeable crochet hook set
for Tunisian and double-ended projects.
If you plan to be in this business for the long haul, find tools to help you reduce stress injuries and make repetitive tasks more pleasurable. You may want to consider things like ergonomic chairs, desks, safety materials, or supplies that are more specific to your craft, as a substitute.
4) Monthly massage therapy
I suffered for years from the recurrence of an old back injury. This worsened when I began crocheting, knitting, and blogging more often because I would sit for long periods. About 17 months ago, I started to see a massage therapist, Jenny Hall, and the results have literally changed my life. Having monthly "tune ups" have improved my mood and keep my body operating at a more optimal level – both have allowed my business to grow in 2014.
You may want to substitute with another routine care activity to optimize/maintain your body. Some possible options include yoga classes, acupuncture, visits to a chiropractor, or gym membership in addition to or instead of massage therapy. While you are moaning about how expensive this investment is, consider how much income you may loose if you are prevented from working due to an injury.
5) A (multi-functional and higher quality) tripod
I want to highly recommend the Manfrotto 190xPROb, or something similar. This tripod has an adjustable horizontal bar that makes photographing tutorials (or filming tutorial videos) much easier. It is a full sized tripod, so it's also useful for self portraits, and it can hold the weight of a DSLR without tipping, even in the horizontal mode.
This has allowed me to sell more tutorials to magazines in 2014 and take better self portraits for my designs, so I've been able to earn more money and also save on models and the inconvenience of scheduling photo shoots.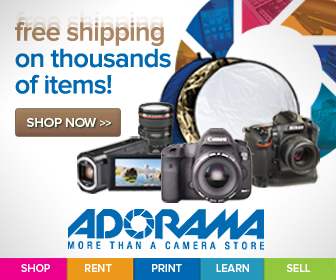 6) (New) tools and training for business expansion
I wanted to improve my photography and add the podcast to my business in 2014, so I needed to get new tools and then learn to use them.
I asked for a DSLR as a gift from my family last year, and I now use the Nikon D3200. For about the past 20 years, I have been using a point and shoot, and I didn't really remember the purpose of all the functions on this type of camera any more. I started by taking the Beginner Nikon Digital SLR (DSLR) Photography course by John Pullos on Udemy. The course was free when I took it, but it's now $27 (and worth it).
I needed more, though, to encourage me to take my photography to the next level, so I took Digital Photography I with Jim Beecher at the International Center of Photography. (This course is also available as an online course if you aren't in the New York City area.) In this class, I learned how to use Adobe Lightroom, and ended up buying this software to use on my new computer.
To launch the podcast, I needed a microphone. I generally use the Blue Snowball (in purple). I also purchased ecamm Call Recorder for Skype for $29.95. I had a more difficult free set up with worse audio quality, and decided that it was worth it to upgrade.
I'm able to use these devices for other purposes that what I originally intended – to create videos, to host live Google+ Hangouts, and to do virtual consulting – so the investment was worth it. The training helped me to consider other ways to use the tools, so it was also valuable.
7) Conference (or face-to-face event) attendance
This year, I attended the Podcast Movement in Dallas in August. Although I considered attending the Knit and Crochet Show or one of The National NeedleArts Association events, I chose this event for three reasons: it was shorter and less expensive to attend, I needed more training/professional development in podcasting than in crochet/knitting/yarn industry topics, and I didn't have an established network in podcasting.
The take away here is to try and get to a face-to-face event to help your business move forward. This may be for professional development or for networking – or, ideally, for both. You can also learn a lot about teaching (the good, the bad, and the ugly) by attending workshops.
On that note, I'll be presenting at the #WeAllGrow Summit by Latina Bloggers Connect in Los Angeles in February. If you'll be attending, let me know, because I'd love to meet you there. I'll keep you posted as I add conferences and events to my 2015 schedule.
8) Time for networking with other solopreneurs
As solopreneurs, we have unique challenges. I used to work at a full-time job and my crochet and knitting business was a part-time evening and weekend gig. Although my crochet and knitting work is still only one part of my income, when I shifted to being a solopreneur I realized how important it is to connect with other indie business owners.
By putting aside this time, I can commiserate, receive coaching, and stay accountable to someone else. I do some activities online via Facebook groups, and some in person. You may find that this is a time investment only, or it may also be a financial investment, depending on whether you choose to work with a coach or join a mastermind group. The solopreneur I connect with most regularly in person is Carlota Zimmerman, who co-hosted this episode of the Creative Yarn Entrepreneur Show with me.
Having another contact can help you avoid the feeling of isolation that sometimes comes with being a solopreneur. This person can also serve as a sounding board for new ideas or pitches.
Other updates
I'll be sharing a bonus episode this weekend: an interview with knitting designer Ashwini Jambhekar. She will share how her background as a scientist influenced her approach to pattern writing and grading, and it's pretty interesting! She's also a participant in the Indie Design Gift-a-Long, which you can learn more about here.
I also announced the second live episode of the Creative Yarn Entrepreneur Show! Join me and my special guest, Carlota Zimmerman, on Wednesday, January 21, 2015 for a G+ Hangout on Air. Here is the description:
Join me and my guest, +Carlota Zimmerman, for the second live broadcast of the Creative Yarn Entrepreneur Show! In this episode, we'll follow up on questions and topics from our December 3 episode (details here: http://bit.ly/139RHHk). We'll be talking about growing and evolving your creative indie business in 2015 with an emphasis on time management (without adding more hours to the day), budgeting (even on a shoestring budget), and using your time wisely on your blog and social media to develop your voice and grow your platform.
I hope to see you there live, but if you can't attend, do consider sending in your questions beforehand!
Next week, I'll be talking about business failures and what you can learn from them. I'll be sharing my own failures from 2014 (and earlier) as an example.
What were the best investments you made in your business in 2014? Leave a comment below, Tweet me at @cyeshow, or leave a message at 646-713-8973. (You can call me for free through the Contact page.)
If you enjoyed the show
You can subscribe to the Creative Yarn Entrepreneur Show on on iTunes or Stitcher. Please leave an honest review on iTunes or Stitcher and join the mailing list. I'll let people on the list know in advance about special guests and topics so you can share your questions.